Chiropractors in Collingwood
Regularly seeing a chiropractor at our office in Collingwood, ON can help you find relief from chronic pain.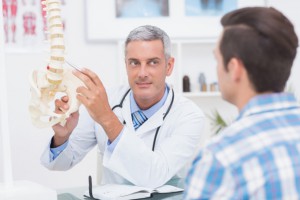 Whether you suffer from osteoporosis, chronic neck pain, arthritis, or another painful condition, you might feel like you have tried every treatment method out there to find some relief. However, if you haven't seen a chiropractor yet, at Collaborative Health Group, we highly recommend making an appointment with our office. The benefits associated with receiving regular chiropractic care are numerous.
What does a chiropractor treat?
Seeing a chiropractor at our Collingwood office consistently may help:
Improve nerve communication within your body
You find relief from the pain you experience
Improve your joint function and overall coordination
Improve your posture and overall physical function
When you see a chiropractor at our office in Collingwood, Ontario for the first time, they will consult with you in order to understand your situation and the conditions you suffer from. Then, they will likely develop a customized treatment plan for you that is designed to mitigate your pain or help you accomplish any other objectives you might have.
Since we truly care about our patients, we won't rush you in and out of our office as quickly as we can. Instead, we'll make sure that all of your questions are answered and your concerns are addressed so that you feel comfortable and confident in our care now and in the future.
If you would like to schedule your next chiropractic appointment, please give us a call at Collaborative Health Group today. We look forward to hearing from you and to helping you discover the many benefits of chiropractic care.
Chiropractic Treatment Collingwood
Our chiropractors provide quality and affordable Chiropractic services in Collingwood!