The chiropractic treatments we use at our clinic in Collingwood, ON vary based on the needs of the patient.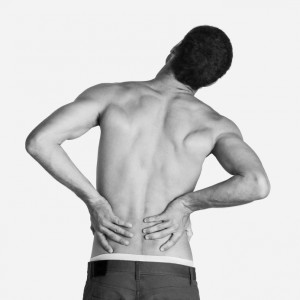 Chiropractic care is a branch of healthcare that focuses on treating disorders present in the nervous and musculoskeletal systems. In many cases, chiropractic care can be used to treat a variety of common problems, including lower back pain, neck pain, joint pain, migraines, and more. Like with any branch of care, there are many types of chiropractic treatments that can be used based on the needs of the patient and their individual circumstances.
If you are looking for a place to receive chiropractic treatments in Collingwood, Ontario, turn to us at Collaborative Health Group. We are fully committed to your overall health and want to help you discover the many benefits that come from seeing a chiropractor regularly at our clinic.
When you come into our clinic to receive chiropractic care, your chiropractor will use their hands to manipulate the joints within your body to either enhance or restore their function, a process which can reduce pain. We encourage you to keep in mind that chiropractic manipulation is highly controlled and that it rarely, if ever, causes discomfort.
Following most chiropractic treatments, it is likely that you will notice a positive difference in the way you feel. However, in order to truly benefit from receiving chiropractic care, we generally recommend visiting us for treatment on an ongoing basis.
If you would like to know more about chiropractic care, how it works, and how it can benefit your overall health, please contact us at Collaborative Health Group. We are always more than happy to answer any questions you might have.