There are many reasons why seeing a massage therapist in Collingwood, ON regularly can benefit your health.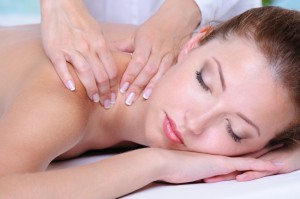 You might believe that the only reason you would go and see a massage therapist is to receive a massage that helps you relax and unwind. However, there are many other reasons why seeing a massage therapist regularly can benefit your health. For instance, massage can improve your flexibility and range of motion, lower your blood pressure, help you correct your posture, and help you find relief from chronic pain.
Although massage is associated with a wide range of benefits, it is critical that you see a massage therapist who is registered and experienced in order to realize the advantages of massage. At Collaborative Health Group, we take pride in the friendly, knowledgeable professionals on our team and are confident you will benefit from coming into our wellness centre in Collingwood, Ontario for a massage.
The massage therapist you see will take the time to understand what you want to get out of your massage, whether you need help overcoming an injury or you simply want to relax and unwind. We will also do everything we can to ensure you feel comfortable and confident throughout the duration of your appointment.
At Collaborative Health Group, our solutions, including massage therapy, are designed to help your body heal in a natural manner while helping you achieve optimal health. To find out more about our massage services or to schedule your next appointment, please get in touch with us at Collaborative Health Group today.