Custom orthotics can benefit people in Collingwood, ON who stand or walk for extended periods of time or those who experience pain when they try to walk.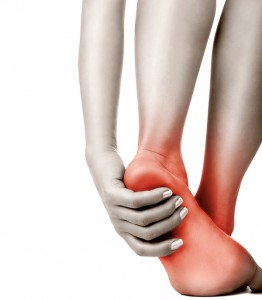 At Collaborative Health Group, we offer a number of different chiropractic products at our office in Collingwood, Ontario, including custom orthotics. Foot orthotics are designed to ensure that the bones in the feet, ankles, and knees are correctly positioned. They also prevent the ligaments and muscles that lead up to the hips from becoming unnecessarily stressed, which can result in injury and aggravation.
There are many different groups of people who can benefit from wearing custom orthotics. For example, we might recommend wearing orthotics if you:
Walk on or stand on hard surfaces for a significant amount of time on a daily basis
Participate in high-impact sports
Previously incurred a foot or leg injury
Experience pain in your joints whenever you run, walk, or stand
Although shoe inserts from a drug store may provide your feet with basic support when you walk and stand, they might not provide you with complete relief since they are not designed to fit the specific structure of your feet. Comparatively, since custom orthotics are designed to complement the way your feet are shaped, it is likely that you will receive the most benefit from allowing us to create a custom pair for you.
If you would like to know more about custom orthotics, how they work, and how they can help you overcome pain or irritation in your feet and ankles, contact us at Collaborative Health Group today. We value the relationships we form with our patients and promise that we will always do what's best for you.