We work with athletes suffering from many different types of sports injuries at our chiropractic clinic in Collingwood, ON.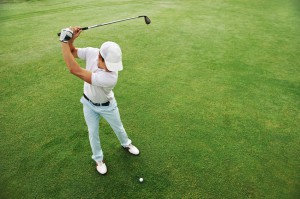 Playing sports can be an enjoyable way to stay active and connect with other people. Unfortunately, many athletes develop sports injuries that prohibit them from practicing and competing for extensive periods of time. Whether you are suffering from minor sprains and strains, swollen muscles, a severe knee injury, or another sports injury, we want to help you make a full recovery.
When you visit our chiropractic clinic in Collingwood, Ontario, we will make sure your bones and muscles are properly lined up in order to relieve tension in your body. This helps the body function to the best of its ability while also making it less susceptible to injury. The goal of the majority of the chiropractic techniques we use is to resolve joint inflammation, enhance joint function, and reduce pain.
Regardless of the severity of your sports injuries, we will start off the treatment process by performing a structural exam of your spine and posture and asking you questions about your health. We will also examine your tendons, extremities, back, joints, and ligaments. Using this information, we will then be able to determine which form of chiropractic treatment would provide the most benefit.
Remember, if you are experiencing pain due to a sports injury, seeing a chiropractor can greatly benefit your overall health. To find out more about the types of sports injuries we treat and our commitment to helping you lead a healthy, active lifestyle, please reach out to us at Collaborative Health Group today.