Dr. Peter Wilson
Chiropractor
Dr. Peter Wilson was born and raised in the west end of Georgian Bay in the Owen Sound area. He spent many summers on the shores of Lake Huron's Sauble Beach, and most of his winter months on the hills of Blue Mountain. He is excited to be back in this area to enjoy all of the wonderful activities the Collingwood area has to offer.
From a very young age, Dr. Peter was very interested in patient centred care to help people get healthy. This led him to the University of Windsor where he successfully completed his Bachelor of Human Kinetics with a major in Human Movement. From here he moved to Toronto to study at the Canadian Memorial Chiropractic College. Upon graduation he started working in Barrie, and then moved to Wasaga Beach. He is excited to be now working in Collingwood!
Dr. Peter Wilson loves the area and has rooted himself in the community as an active member of the Rotary Club, as well as the Chamber of Commerce. He is looking forward to getting more involved in the Collingwood Community.
Dr. Wilson lives and encourages all to live an active lifestyle. Whether it is more formal exercise on a team or individual sport, or just out walking with friends. He is involved in a multitude of recreational sports year round including soccer, hockey, snowboardking, volleyball, baseball, ultimate frisbee and ball hockey.
Since graduating Dr. Wilson has continued his studies to develop the skills to become a musculoskeletal specialist effectively treating many conditions related to the muscles, joints, ligaments and nerves. His Chiropractic adjusting techniques include Diversified, Activator (low force) and Thompson (drop-table). He supports his adjustments with rehabilitative exercises, Contemporary Acupuncture and ART (Active Release Technique which is a deep tissue technique)
Dr. Peter Wilson loves Chiropractic and finds it a very enjoyable and rewarding profession on personal level. Nothing pleases him more than helping the people in his community have better health and function so they can have a more active life! Dr. Wilson  looks forward to helping you meet your health and wellness goals, and assuring you achieve optimal health through up-to-date evidence based Chiropractic care.
For more information for a Collingwood Chiropractor please click the link.
---
April Markou
Registered Massage Therapist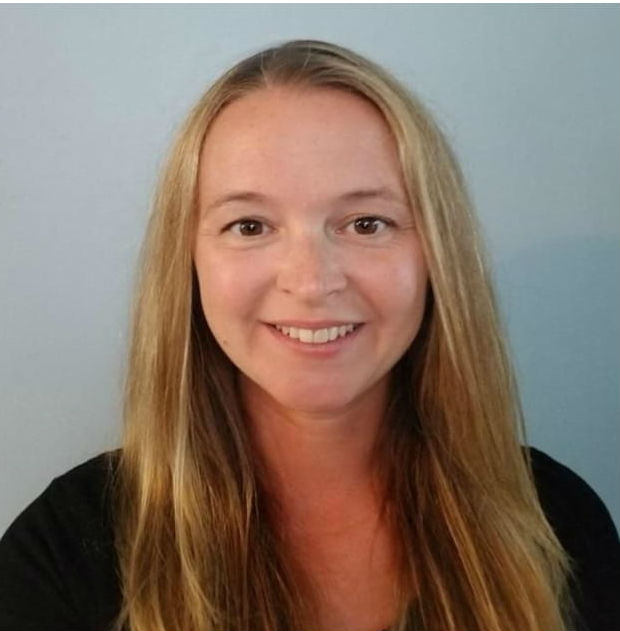 April Markou grew up in the Thornbury, Meaford and Collingwood area.  She graduated from the Veterinary Technology program at St Lawrence College, Kingston as a Registered Veterinary Technician in 2001.  She spent 14 years working in local clinics until she decided to take her career in a different direction.  Even though her love for animals hasn't changed, she decided to become a Registered Massage Therapist graduating from the Massage Therapy program at Georgian College, Barrie in December 2017.
She decided to go into this health profession because she wanted to help people who are in pain, recovering from injuries or experiencing stress or anxiety.  She feels that massage therapy plays an important role in the healing process and is extremely beneficial in optimizing overall health and well-being.  Lastly, she believes in client empowerment and involves her clients in all aspects of their treatments to help them achieve their goals.
April lives in Collingwood with her husband Jim and their two children Athena and Cameron.  She loves to spend time with her family and friends.  She also enjoys the abundance of four season activities that this area has to offer which includes hiking, swimming, biking, skiing and snowboarding.
---
Fayssoux Bombardier MSW, RSW
Clinical Social Worker  / Therapist
Feeling stuck? Hurt? Unheard? Not living the life you want to be living? Perhaps something has happened in your life; past, recent, loss, transition, pain… You don't have to face it alone.
I work with a compassionate inquiry approach toward a collaborative relationship where you can safely explore and manage issues in your life.
With training and experience in a variety of evidence-based approaches including Cognitive Behavioural Therapy, Narrative, Attachment models, Solution Focused and Mindfulness Based Stress Reduction techniques. I am also trained in Traumatic Incident Reduction, a systematic method to locate, review, and resolve traumatic events.
You can feel better
With over 15 years of experience in the field including within hospitals, family systems work, community clinics and social service settings Fayssoux brings a wealth of understanding and skill toward inspiring mental wellness. She completed her BSc in Psychology and Women's Studies while working in various youth and family program initiatives on a military base in Nova Scotia. Following that she obtained a Masters Degree in Social Work and keeps current with numerous additional clinical trainings and certifications. She is also an experienced facilitator who has taught mental health awareness to both clinical and corporate environments tailored to meet the needs of each unique group.
Her passion is therapy and the awareness and peace of mind that can come out of this important work. Together with her partner, she is raising a young family here in Georgian Bay, exploring the beauty of the area and taking time to enjoy the simple things in life.
---
Chris Savidge
Chinese Medicine Practitioner, Acupuncturist and Herbalist
Chris is passionate about helping his patients live happy, healthy lives. He uses herbal medicine, acupuncture, diet and lifestyle recommendations to help you achieve more health, vitality and happiness. While he focusses has a clinical focus on Fibromyalgia, Chronic fatigue syndrome, Lyme disease and Brain health, he also enjoys treating a wide range of chronic ailments.
Please contact him at chris@savidgehealth or 647 882 2287 to see if his medicine is right for you. You can also connect with him at savidghealth.ca or facebook.com/savidgehealthacupuncture/
Chris Savidge started his study of acupuncture and herbal medicine in 2004. He graduated with a Diploma in Traditional Chinese Medicine in 2007. He studied acupuncture with Kiiko Matsumoto and apprenticed with Tak Tsurusaki. A student of both Western and Chinese herbalism, he continued his studies with Dr Jin Zhao, Dr Yu Guo-Jun, John Redden, Paul Bergner, and Jeffrey Yuen and has been strongly influenced by the work of John Chen and Heiner Fruehoff. He is presently a student of Jimmy Chang, a master herbalist from Taiwan.
Chris has studied and practiced meditation since 2001. He continues to travel to India yearly for meditation.
Chris has been in practice in Toronto since 2009 and in Collingwood/Thornbury since 2015. He is a member of both the College of Traditional Chinese Medicine Practitioners and Acupuncturists of Ontario and the Ontario Herbalists Association.