Wearing orthotics in Collingwood, ON can ensure your feet are properly supported when you walk, run, or stand.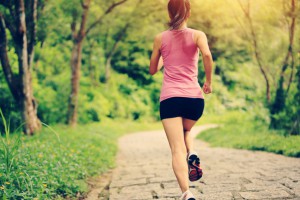 Do you experience pain in your feet and ankles whenever you try to walk, run, or stand? Do you spend most of your days on your feet and find that you experience pain that's almost unbearable? If so, you might benefit from wearing orthotics. Orthotics are devices that are designed to slip into the bottom of your shoes and provide your feet with support while correcting your posture.
If you think that orthotics could help you, don't go to your nearest drug store and pick up a pair of insoles. Instead, come and visit us at Collaborative Health Group. We create custom orthotics for our patients in Collingwood, Ontario and can determine if wearing orthotics could relieve some of the pain you experience in your feet and ankles.
When you first start wearing orthotics, it may be a little bit uncomfortable since you are not used to having something support your feet when you walk and stand. However, as you wear them more and more, you will quickly notice a positive difference in the way your feet and ankles feel. To get the most benefit out of wearing orthotics, make sure that you always wear socks with them and shoes that fit them appropriately.
To discuss the possibility of wearing orthotics and how they could benefit your personal situation with a chiropractor, please schedule an appointment with our office today. At Collaborative Health Group, we are committed to helping you achieve optimum health with our chiropractic products and services.